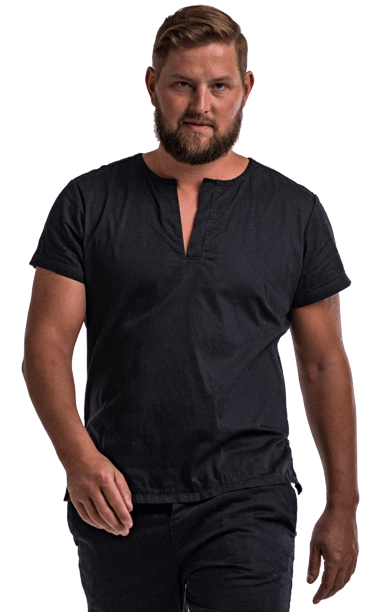 Olexandr Chornomyz
Plastic Surgeon
Get a full consultation and expected effect of the surgery of a problem area. Discuss your problems with me and make a decision
The Range of Plastic Surgery Services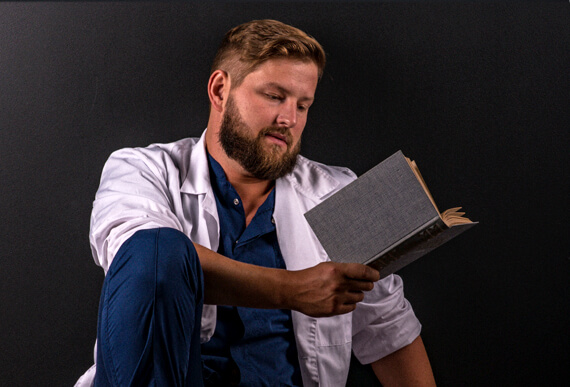 About me
For better treatment results and a quick recovery, it is very important for you to trust your doctor. Therefore, my suggestion is to start with acquaintance. I am Olexandr Chornomyz and without false modesty I can say that you are in right hands. More about me"
Plastic surgery - from outer perfection to inner harmony
A plastic surgeon is a person who changes people's lives without exaggeration. My job is to help my patients find self-confidence and happiness with a new appearance. Feeling good about your body is a basic human need. That is what I do every day in my job - I help you love yourself and your new body.
What problems can plastic surgery solve?
The main goal of plastic surgery is to improve the appearance and shape of the body by correcting various defects, deformities, or changes that have occurred for various reasons. Plastic surgery can be aesthetic (cosmetic) or reconstructive. The former changes the shape of the body in terms of aesthetics and the patient's sense of self. Reconstructive plastic surgery aims to restore the normal appearance or functionality of tissues, organs, or body parts that have been damaged by trauma, tumors, birth defects, surgery, or other medical problems. The most common example is breast reconstruction after complete removal due to cancer.
In fact, the goals of plastic surgery are much deeper and affect not only physical, but also psychological and emotional health. Dissatisfaction with your body, complexes poison your life and do not let you be yourself, open and enjoy every minute. In this case it is necessary to do surgery. With his skill and professionalism, the plastic surgeon improves not only the physical appearance of his patients, but also their psychological state, which often leads to increased self-esteem and positive perception of the world around them.
It is very important to choose a plastic surgeon you can trust. Real life is not Instagram. There is always a desire to embellish reality, but in life we cannot apply filters. That is why it is important to understand that plastic surgery can correct visual defects. But with its help you cannot become another person, radically change the figure and its type. I will be honest with you and during the consultation I will tell you directly what results you can expect. Promising that in your 40s, after breastfeeding and dramatic weight fluctuations, with the help of implants, without lifting and liposuction, I will be able to give you back a taut shape like an 18-year-old gymnast is not in my principles. If you're ready to look at things realistically, we're on our way. I am sure that I will justify your trust and that your wishes will coincide with reality.
Plastic Surgery for Figure Correction and Body Modification
Each plastic surgeon has a specialty. I am dedicated to creating a perfect body and perform these types of surgeries:
Liposuction of various parts of the body (abdomen, legs, thighs, back, arms);
Body plastic surgery (body lifting and lifting in certain areas, lip modeling, buttock plastic surgery with and without implants, abdominoplasty);
Breast plastic surgery (breast augmentation/reduction, breast lift, removal of male gynecomastia).
You can read more about all types of surgeries and prices on the website. However, it is important to note that the exact cost can be determined only after a personal consultation and planning of the procedure. You can make an appointment for a consultation by phone - we will discuss all options and start preparing for the surgery.
Please note that I perform cosmetic surgery only when it is medically necessary and the patient is psychologically ready for drastic changes.
How do I work?
At the first meeting we will discuss your wishes and decide if you need surgery, discuss expectations and results. This is a very important step because trust and understanding between the plastic surgeon and the patient is the basis for a wow effect. After that, we move directly to your changes. Plastic surgery includes these steps:
Diagnosis. This is a very important stage because it is necessary to exclude all possible risks. For this purpose, a medical history is taken and tests are performed - you will receive a complete list during an individual consultation;
Preparation of the surgical plan. That is, where will be the best access in your particular case, where to make an incision and what approach to use to maximize the result;
Performing the surgery. I adhere to traditional approaches with the use of modern techniques and methods that I learn at international symposiums and conferences;
Recovery. The first few days - in the hospital under the supervision of doctors to exclude complications, then at home. For those who come from abroad or other cities, it would be good to be under observation in the city for 5-7 days.
During the recovery period, it is very important to strictly follow the doctor's recommendations. Depending on the procedure, it will take some time to avoid physical exertion, hot baths and saunas. But the most important thing is that after the surgery you should lead a healthy lifestyle and take care of your body, love it and take care of it.
more about me
My Advantages
Innovative technologies
State-of-the-art system for monitoring and controle of the extent of anesthesia and sedation
The ability to monitor the depth of the patient's sleep
Optimized consumption of anesthetics
Taking into account the individual characteristics of the patient's body
Choosing the optimal dose of anesthetics
Guarantee of psycho-emotional comfort in the postoperative period
Quality standards
Certified tools and medications
All surgeries are performed according to the protocols and quality standards of medical care developed by leading world organizations, in particular Joint Commission International, JCI
The doctor's participation in international associations, consiliums and trainings
The sustainably high level of the result of surgeries
The wishes of the clients are fully fulfilled
contacts
Dr. Chornomyz
Your Personal Plastic Surgeon
32 Popudrenko St., Kyiv, Kyiv Region, 02000
beckcoc@gmail.com